PLUMBERS
Worn & Damaged
BATHTUBS
Turned Into Cash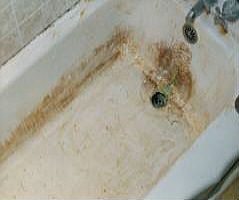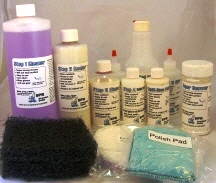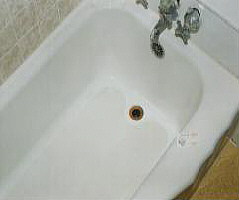 Tub Restoration Kit
Restores a Like New Look to Porcelain & Fiberglass Without Paint or Spraying
"EARTH FRIENDLY REFINISHING PRODUCTS"
NO SPRAY PAINTING, NO ODORS, NO MESS
READY TO USE THE SAME DAY
---
Add a Slip Resistant Bottom to Any TUB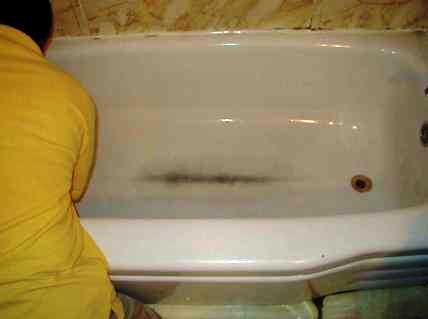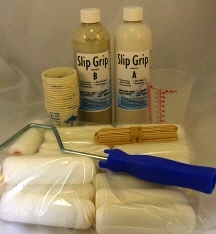 Slip-Grip Kit
Roll-On A Slip Resistant Tub Bottom Coating
Looks and feels like a factory installation
Hides Ugly Tub Bottom Including Black Wear Through Marks
Use on Porcelain & Fiberglass Tubs Showers etc.
"Ready to use the same day"
---
C R A C K E D
FIBERGLASS TUB or SHOWER
BOTTOM REBUILDING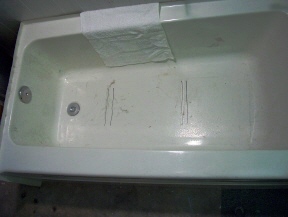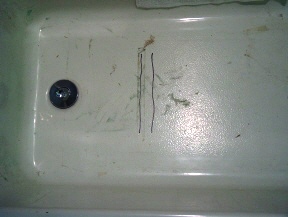 hOME-OWNERS OFTEN PLACE tape over cracks
in an effort to get a little more use from the tub before replacing it
most do not realize their home owners policy covers structural damage repairs
Encourage home-owners to have the cracked bottom rebuilt ASAP
Leaks
WILL cause hidden water damage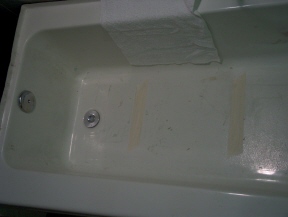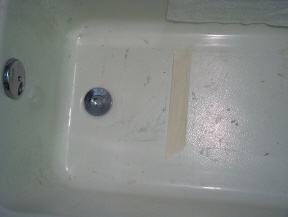 DAMAGED FIBERGLASS TUB & SHOWER BOTTOMS
Properly Rebuilt will NEVER Re-Crack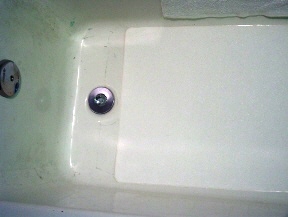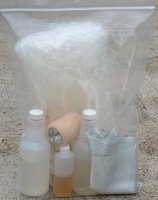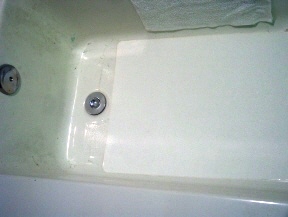 Kit contains everything you need to rebuild a cracked tub bottom
READY TO USE
The Same Day !
NO MESS, NO SPRAYING, VERY LOW ODORS
FACTS TO CONSIDER WHEN REBUILDING A TUB BOTTOM
NO MESS

EASY TO APPLY

Works on any standard size tub.

The Tub Can Be Used the same day.

The Bottom Will Never Crack Again Under Normal Use.

Custom kits available for any size or shape tub or shower.

Keep in mind you can avoid the hassle of replacing the tub.

Cracked tub bottom can be rebuilt to be stronger than new.

Time tested process used since 1975 to rebuild tub bottoms.

The new bottom will have a factory-like slip resistant surface.

We use only very Low Odor Products in our Tub Bottom Rebuilding Kits.
What's different about our process?
We do not use or recommend Unpredictable Foam Injection to try to Strengthen a tubs bottom from underneath.

Foam Injection Is Unreliable, its Radical Expansion can distort the tub's bottom making it grossly un-even.

This method often causes an obvious hump in the tubs bottom.

Problems as a result of foam expansion can not be corrected or removed!
---
REPAIR
Chipped Porcelain & Fiberglass
1

CHIP REPAIR

Made Easy

3

1. Mix tints with chip filler to match color.

2. Fill Chip.

3. Fast hardening

4. Sand smooth.

5. Apply Clear Glaze for glossy finish.

2

SPR®

Chip Repair Kit

4
SPR®
Surface Restoration Products
"Since 1973"
©1998-2012 No Part Of This Web Site May Be duplicated without the express written permission of its owner SPR International Inc.
Atlanta, Ga. 30102* SPR, PTR & Logo are Registered Trademarks of SPR International Inc. Atlanta, Ga. 30102 USA